Who We Are
» Structure & Governance
Our Structure
The Board governs NZSTA and comprises members elected by the membership. The Board determines the association's strategic direction, policies, and priorities.
The NZSTA Rules underpin the governance of the NZSTA.
The NZSTA board comprises seven elected members.
The Board is supported by a kaumātua, an executive director and a secretariat.
.
.
The NZSTA Board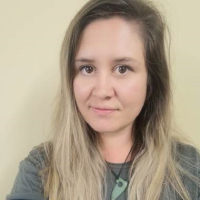 Katrina McGarr
Co-president, (MSc, BSLP(hons), BA Psychology)
Ko Motu Pōhue te maunga, ko Te Ara a Kiwa te moana, ko Takitimu te waka, ko Te Rau Aroha te marae, ko Awarua tōku hapū, ko Ngāi Tahu tōku iwi, ko Katrina tōku ingoa.
Katrina is a clinical educator, speech-language therapist at the University of Canterbury. She holds the position of treasurer with the Dementia Canterbury Board.
Her clinical interests include supporting people living with dementia and their whānau to maintain a connection through meaningful communication and working alongside adults with acquired communication changes. Katrina is also interested in clinical education, particularly in giving awhi to students to enhance their awareness of person-centred and holistic care through aligning their values with professional identity as a 'speech-language therapist'.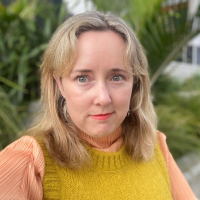 Emma Quigan
Co-president, (MEd(hons), BSLT)
Ko Takitimu te mauka, ko Aparima te awa, ko Takitimu te waka, ko Takatai o te tītī te mare, ko Ōraka Aparima tōku hapū, ko Ngāi Tahu tōku iwi, ko Emma tōku ingoa
Emma is the work-integrated learning coordinator - speech and language therapy at Massey University, coordinating all student clinical placements.
Her clinical interests include communication support for children and their whānau and teachers in the early years through to school, holistic approaches to therapy, coaching, and decolonising and re-indigenizing our practice.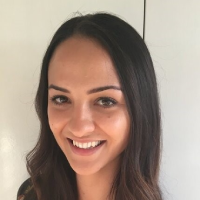 Renee Taylor
Communications portfolio (MSLT, BA Psychology)
Ko Takitimu te waka, ko Mauao te maunga, ko Tauranga te moana, Ko Ngāti Ranginui te iwi, Ko Ngāti Hangarau te hapu, Ko Hangarau te marae, ko Renee Taylor toku ingoa.
Renee is the founder and director of a speech and swallowing private practice and currently works as the consultant speech-language therapist for a company specialising in texture-modified foods. Additionally, she is a professional teaching fellow for the University of Auckland.
Her clinical interests include adult swallowing disorders, particularly in an aged care setting, and clients with neurodegenerative conditions and head and neck cancer. She strongly advocates for advanced care planning and quality palliative care management. Renee prides herself in providing a holistic and client-centred approach to her work.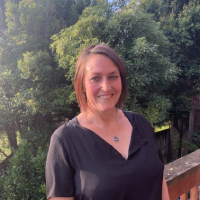 Selena Donaldson
Professional standards portfolio (MSc, BSLT)
Selena is a clinical educator at The University of Auckland and a guest lecturer at Massey University. She runs teaching clinics with adults with stroke and adults who stutter. Most of her career has been spent working with traumatic brain injury and young stroke, and she had thirteen fascinating years working with this population in the NHS in Northern England.
Whilst living in the UK, Selena was involved with the Head Injury special interest group affiliated with RCSLT. For several years, she edited their publication and then chaired the group. She was part of a project team working in Moldova to upskill neuro-rehabilitation professionals, with five site visits in the mid-2000s.
Since returning to Aotearoa in 2012, she has held governance roles in her local community and has recently stepped down as editor of Communication Matters for NZSTA.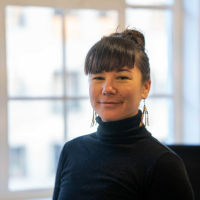 Hana Tuwhare
Māori and cultural portfolio, (BSpchLangTher(Hons)
Whakarongorua tū te ao, tū te pō. Whakarongo ki nga tai e rua, Te tai tamawahine e papaki kau ana ki Taumarere, Te Tai tamatane e ngunguru ana te waha pū o Hokianga Whakapau Karakia. Ko Mokonuiārangi te marae, ko Te Popoto te hapū, Ko Ngāpuhi te iwi.

Hana is a community activator and speech-language therapist at Talking Matters. She works alongside whānau, kaiako, iwi, and early education centres to build rich oral language environments for babies in the first 1000 days.
As a second language learner of te reo Māori, she is passionate about recentering matauranga Māori and revitalising te reo Māori.

Mel Street
Professional development portfolio (BSc (Hons) SLT, PGC Cleft Care
Mel is an experienced paediatric speech-language therapist working for a large district hospital. She has held both clinical and leadership roles within the public health system. She has also worked in the private sector and as a business owner.
Her clinical interests include cleft palate, paediatric communication, and feeding/swallowing disorders. Equity and inclusion are key drivers of her practice.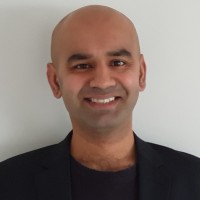 Akshat Shah
Member networks portfolio (MSc (Speech Science), BSLT)
Akshat is a multilingual speech-language therapist based in Whangārei, Northland. He escaped from Auckland in 2018 and works primarily with children and adolescents with communication difficulties. He has held specialist roles across education, health, and private practice settings, as well as engaging with community organisations and representing disability issues in local government.
His clinical interests include speech sounds and language disorders, cleft speech, and paediatric traumatic brain injury.
NZSTA Office
An executive director/kaiwhakahaere matua and a secretariat service the NZSTA board and its members.
The executive director is responsible and accountable to the New Zealand Speech-language Therapists' Association (NZSTA) Board for the implementation of the strategy and management of the organisation, the implementation of organisational policies and priorities and the fulfilment of contracted outcomes to realise the Association's vision, mission and strategic goals.
A secretariat team provides administration and finance services to the Board.
Together this is the gateway for members to access services and resources. They provide support and assistance to the NZSTA members and the Board.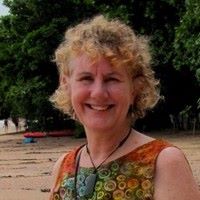 Siobhan Molloy
Executive Director / Kawhakahaere Matua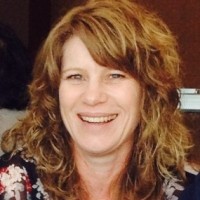 Loreen Lee
Administrator for Secretariat
Annual General Meeting
The NZSTA's annual general meeting is held in March/April.
While all members are welcome to attend and speak, only Full Members and Life Members may also vote on items of business conducted at the AGM.