Who We Are
» Life and Honorary Members
NZSTA bestows two significant honours. The award of life membership or honorary membership has been created to recognise outstanding service rendered to the profession of speech-language therapy.
'I have never regretted my choice of this profession. It has led to many opportunities and friendships. Much has been learned on the way, and I am still learning. The key is to be open to new ideas.'
Lois Lawn - life member and past president (Communication Matters 2012)
Life Members
The Board of the NZSTA may elect to confer the title Life Member on suitably qualified persons, determined via evidence of outstanding service rendered to the profession of speech-language therapy.
A majority vote of the Board must support applications for life membership.
You can read more about our life members and the interesting contributions they have made to the profession of speech and language therapy in Aotearoa New Zealand.
*Denotes deceased life members
Life Member Biographies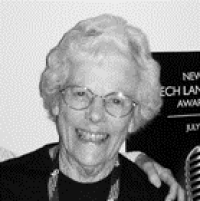 Career highlights:
I started my career as an SLT in 1944 when I trained under Miss Marion Saunders and Dr Jean Seabrook. After marriage, I moved to a town with no speech clinic. So instead, I taught in a sole charge country school, in general schools, and had my family. By 1958, having moved earlier to Auckland, Miss Valerie Lewis (district head of SLT in Auckland schools) offered me a relieving position at Grafton School Clinic. Following this, I took a permanent position at Glen Taylor School Clinic with subsequent seniority and overview of the Northland Clinics as deputy to Valerie Lewis.
I am most proud of helping therapists return to the profession. Over the years, clinics were encouraged to welcome returning therapists to observe. I had a lot of SLTs coming through. It was a great pleasure to do that…a scheme that benefited both therapists by sharing knowledge and strategies. Being actively involved in the profession until the age of 78 speaks for itself. I enjoyed the work and the interaction with children of all ages and their families…but it surely was time to retire.
What attracted me to the profession was…
Observing in Nancy Caughley's clinic in Lower Hutt. I was awarded a 3rd year from Wellington Teachers' College in 1943 (to study speech-language therapy).

NZSTA Roles:
Member of NZSTA since 1959
Part of several national conference committees
A major role in establishing the Auckland Speech Therapy Association (the parent body of the NZSTA)
Set up the Auckland Speech Therapists' Library (renamed the NZSTA Resource Room - now no longer in operation). That was a major achievement at the time.
The pearls of wisdom I have for other members/SLTs are...
Acceptance and winning smiles! Acceptance of the client's condition is paramount, and from the first meeting, the parent must observe this.
Make the session enjoyable. Set the activity to the age of the child…something so obvious but not always easy to do.

Final thoughts…
Along the professional way, one makes many lasting friends. Evidence of this was the 90th birthday party given to me in October 2010. It was so enjoyable and so much appreciated.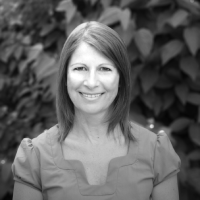 Qualifications:

Master of SLT
PGCert in Clinical Teaching
PGCert in BOBATH approach to cerebral palsy
TTCert (end. Speech Therapy)
Career:

2022 Retired
2004 – 2022 Massey University, Clinical Director, Speech and Language Therapy Programme
1978 – 2004 SLT & lead roles within Education sector, Auckland-based
NZSTA Roles:

SLT Assistant|Kaiāwhina Position Paper review
Programme Accreditation Council
Auckland Area Rep
Memberships, Service:
University of Otago Interprofessional Education Operations Group
Massey University Master of Science in Nutrition and Dietetics Advisory Committee
Massey University Work-integrated Learning Committee
Other:
The Order of St John, Community Volunteer
Membership of the Order of St John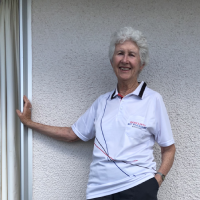 Life membership was a great privilege to be acknowledged by my peers.
This was especially so after some initial xenophobic reactions when I took on leadership of the Christchurch programme in 1982.
NZ society has diversified hugely since I arrived in NZ. NZSTA has matured tremendously over these intervening years, taking significant steps towards meeting the needs of our tangata whenua and the wider multicultural environment. I'm proud of these efforts - recognition and respect for cultural diversity has always been my passion.
SLT is a great career. It is a privilege to be connected, often very closely, to our clients and their whānau.
Written in 2021 to commemorate NZSTA's 75th anniversary
Qualifications:

1968 Dip Speech Therapy (Syd)
1977 MSc (Human Communication) (Lond)
1989 Dip Teaching (NZ)
Career:

1969-71 Adelaide Children's Hospital
1972 Locum Groote Schuur Hospital, Cape Town
1972-78 Bedfordshire Area Health Authority
1982- 96 Director, Speech and Language Therapy Programme – from Teacher's College Diploma to BSLT at University of Canterbury.
NZSTA Roles:

Managed overseas qualifications approvals
Chaired the 2001 Working Party to develop the NZSTA Programme Accreditation Framework
Facilitated the meeting to introduce PAC to the three university programmes.
Memberships:

Subject Advisory Committee to establish the BSLT programme
Department Review of BSLT by University of Canterbury in 1989 – our tenure was threatened but we won.
University of Canterbury Board of Education.
Other:

Review for Auckland College of Education on the feasibility of developing a Speech and Language Therapy programme
Honorary Fellow Blanchard International (NZ)
JdS&assoc – performance and academic reviews
Voluntary governance roles in community, musical and sporting organisations.
Finally a NZ Citizen in 2016!
2022- Enjoying time with family and friends; playing my saxophone, bowling and continuing voluntary governance and community work.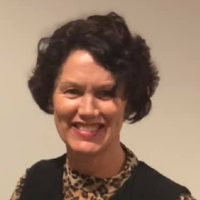 Content to come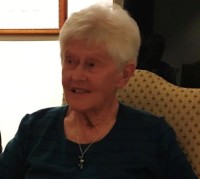 Qualifications:
1950 Trained Teacher Certificate endorsed in Speech Therapy
1970's LARSP and Derbyshire training
1982 Makaton Tutor training, England
1983 Advanced Diploma in Teaching

Career:

Napier Speech Clinic
Newmarket, Auckland Speech Clinic
Kaitaia Speech Clinic
Rotorua Speech Clinic
District Speech Therapist for Waikato and Bay of Plenty
Seconded to set up language programmes in Waikato and Bay of Plenty Special Education Schools
Supervised multiple students on section
Marked Special Education students for Correspondence School
Tutor for second language students, Waiariki Polytechnic
Relieving Speech Language Therapist, Rotorua Hospital
Private practice, Rotorua
Published a number of books and aids to support reading and language learning (HEN Publications)

NZSTA Roles:

Founding member at the adoption of the Constitution
Area Representative for several different areas at different times
Convenor of the Rotorua Conference

Other:

Proud mother of four children
President, Far North Kindergarten Association
Multiple positions in Girl Guides, including:
Provincial Commissioner
National Outdoors Advisor
Director of national Jamboree for 4,000 girls
Beaver Award (highest national award for service)
Okataina Outdoor Education Centre Trust Board
Justice of the Peace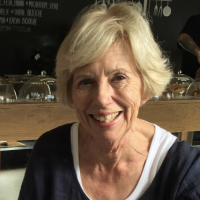 Becoming a life member has been one of the greatest joys in my life. I spent all my working life as a speech-language therapist and would do it all again and enjoy the greater opportunities available now.
One of my greatest highlights was the working party set up in the eighties to plan for the new degree. My role was to represent the needs of the health sector, and I received tremendous support from senior health department officials. I remember the many long meetings in Christchurch and the enthusiasm and hard work from people like Lois Lawn and Jo de Seriere and Brigette Larkins. There were many differing agendas of course but all the way through the NZSTA was consistent with the dream to have a degree course which was as good as anywhere in the world. I still admire how many gave away privileges such as school holidays and even jobs in order to work towards a common good. It is an uplifting memory for me.
I look back with affection to Dr Jean Seabrook and Grace Gane and have such good memories of Cranmer Square and Purchas House (where we trained before the move to Ilam). Jean and Grace worked tirelessly towards a profession which I realise looking back was only just starting to establish itself in its own right.
And all along the NZSTA has continued to work for us. Each executive has worked in their own time on top of busy caseloads and as a result over the years we have gained so much.
I am thrilled that we are at 75 acknowledging how far we have come and how dedicated so many have been over the years with the result we have a profession we can be so proud of.
I feel quite emotional writing this and can only say again how thrilled I am to be a life member.
Written in 2021 to commemorate NZSTA's 75th anniversary

Qualifications:

BA Victoria University, majoring in Linguistics
Diploma in Teaching Canterbury University
Trained Teachers Certificate endorsed in Speech Therapy
Career:
Extensive clinical expertise in the management of cleft lip and palate. This includes working with colleagues at Middlemore Hospital in Auckland and Westmead Children's Hospital Sydney.
Manager of Speech-Language Therapy Hutt Hospital.
Advisor on speech-language therapy to Wellington Area Health Board.
National advisor in speech -language therapy to Department of Health - in this role I advised area health boards throughout NZ on all aspects of speech-language therapy.
NZSTA Roles:
Associate editor New Zealand Speech-Language Therapy Journal
Member of strategic planning committee for NZSTA
Membership of Working Parties:
Represented the Health Department on the Subject Advisory Committee setting up the Bachelor of Speech-Language Therapy degree at Canterbury University
Member of workshop on universal reporting parameters for the speech of people with cleft palate in Washington DC
Other:

In retirement enjoying family, gardening, reading and yoga.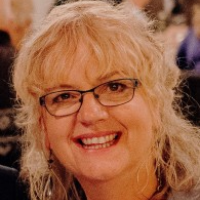 Fiona Hewerdine (nee Rae)
No one was more surprised and honoured than I to receive the call that I was being made a life member of the New Zealand professional body of speech-language therapists. I greatly respect the work done by our professional body in raising the profile & quality of speech therapy across New Zealand. Since I arrived in NZ 23 years ago, I have seen extensive growth with new scopes and areas of care and a high standard of excellence in service, research, and communication.
Qualifications:

1982 B.Sc. Speech Pathology and therapy Edinburgh University
1987 Leicester University diploma in counselling.
2001 postgrad certificate Waikato university management.
2012 M.Sc. Health Science with a special interest in palliative care.
2013 Interactive drawing therapist
Career:

1982 speech therapist for adults and children Hereford and Worcester PCT
1994-1997 various positions in Lincolnshire district health board;
remote and rural community services for adults,
for Saint Francis special school for AAC
generalist clinic for children.
1997-1999 Head of adult services District Hospital employed by NE Lincolnshire PCT
1999-2021 Team leader for speech-language therapy services at Tauranga hospital.
Professional leader for speech-language therapy services Bay of Plenty District Health Board
Clinical lead for codesign, multidisciplinary allied health team, Bay of Plenty.
2022-present Disability Services, MacKay Queensland NDIS
NZSTA Roles :

Past executive committee - communications portfolio.

Past executive committee - professional development portfolio holder: producing the first electronic record keeping for CPD, leading to the international acceptance of the memorandum of reciprocity across the globe, advocacy and registration for the professional body.
Current - expert adviser on palliative care and neurodegenerative disease. This has included creating two Moodle units and multiple presentations in health circles promoting our role for those with a palliative diagnosis, including the genesis oncology breakfast meeting teleconference.
Codesign and co-creation of electronic resource for laryngectomy including; victim's not me, hui and alternative augmentative communication training for speech therapists by palliative clients with head and neck cancer and motor neurone disease.
Memberships:

Member of the executive committee for motor neurone disease x2 terms of office.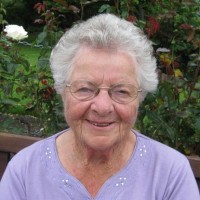 Career Highlights:
I started my career as a speech-language therapist at the Normal School attached to Christchurch Teachers College and was also a part-time lecturer in phonetics and ear training at the College.
What attracted me to the profession was…
A sympathy for people of any age who have difficulty expressing themselves.

My best day on the job was...
I had many best days. For example, when a 24-year-old plumber found his adult voice or when a little girl, treated like the household dog, learned to act normally.
My worst day on the job was...
When I left Christchurch to fill the senior position in Dunedin; however, other doors opened.
The contribution I have made to the profession I am most proud of is...
Opening a part-time clinic at the Dunedin Public Hospital for adults following a visit by Dr. Muriel Morley (a leading English authority on speech disorders) and a weekly clinic with paediatric neurologist Dr MacLeod.
NZSTA Roles:
Member since its inception in 1946
First secretary of NZSTA
Life member since 1986 - with a commendation in recognition of 40 years of dedicated service to speech-language therapy, outstanding professional leadership, and unfailing loyalty to the Association.
Represented New Zealand on two occasions at the World Association for Logopaedics and Phoniatrics, the first in Barcelona and the second in Edinburgh, and arranged subsequent workshops to share information.
The pearl of wisdom I have for other members of the NZSTA is...
Developing the ability to listen is of prime importance.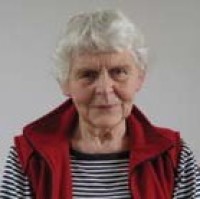 Career:
I started my career in New Plymouth, my hometown, as the sole therapist in Taranaki, working in a clinic that had been a dental clinic.
I knew that speech therapists existed, as Muriel Lister (who later married Ray Stroobant, another therapist) was working at the clinic at the primary school I attended. I also knew the two therapists who followed her – Beryl Hoben (Paul), who trained in 1944, and Colleen Davies (Smart). All three were very good role models. After attending Ardmore Teacher's College, I was delighted to be accepted for the training course in Christchurch in 1951.
My best day in the job was...
Taking no notice of the rules of the Education Department in the 1950s that preschool and children with intellectual handicaps (sic) were not to be enrolled. Better still, no official ever queried it or ever found out!

The contribution I have made to the profession I am most proud of is...
Having the opportunity to travel overseas (at my own expense) to meet well-known therapists in UK and USA and attend courses. The knowledge I gathered was always shared with my colleagues when I got home, and I also presented at conferences. Some of the courses I attended were; the Palin Stuttering Course, the Wilstar Programme, Hanen Programmes, Myofunctional Therapy, Voice Therapy (Christina Shewell) and many more.
Chris Justin and I raised financial assistance from organisations. With practical help from Otago University, we produced a film 'The Spoken Word", and a manual to accompany it on the development of speech to show to parents and teachers of preschool children.
I organised a survey of children from 3 -8 years to provide an NZ standardisation for the 3rd edition of Renfrew's Word Finding Vocabulary Scale. Chris Justin, Phil Silva, and I produced The Dunedin Articulation Test.
IALP 1980 Washington Conference, where I delivered a paper on the making of The Spoken Word and had the film running for people to look at during breaks. Most people were amazed at how attractive and healthy the children were!
In Edinburgh in 1983, Chris Justin and I represented the NZSTA and delivered a paper on The Dunedin Articulation Test
In Brisbane, I was part of a multidiscipline team presentation highlighting the progress that can be made with children with autism when we work together.


NZSTA Roles:
Joined NZSTA in 1959 as a student member - and maintained members subs until awarded a life membership in 1996.
Represented NZSTA at a conference in Edinburgh in 1983 and the IALP 1980 congress in Washington
President 1981 - 1984 (the first of the new executive system, which brought a huge change for NZSTA)
Various committees - setting up the degree course in Christchurch and selecting students
Programme Accreditation Framework committee member 2001 - 2002
The pearls of wisdom I have for other members/SLTs are...
I have never regretted my choice of this profession – it has led to many opportunities and friendships. Much has been learnt on the way, and I am still learning. The key is to meet and work with a range of clients, be a good listener, have good people skills, and be open to new ideas.

Final thoughts…
I could write a book on the vast difference between the work we do now compared with the working life of a therapist in the early
days of our profession.
This has been reprinted with minor editing from the Communication Matters Winter 2012 edition.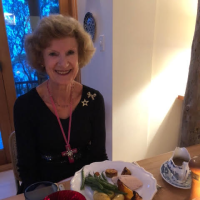 When Philippa wrote to me about being awarded life membership, I was stunned, embarrassed, and confused - "Why me?" and the imposter syndrome scenarios. I was honoured and humbled. Thank you, NZSTA.
It is wonderful seeing the association welcoming a kaumātua whose presence, guidance and influence are perhaps not accidentally aligned with processes already in progress. I am delighted to see NZSTA working to increase access for Māori students to study and be supported during their studies. We must then support them within professional practice and mutually support colleagues. Supporting increased access and training for Māori students were actions I pushed for when president/vice president in the 1980s. It is an incredible thrill to see the collective work of NZSTA making tangible change.
IT developments within the profession also positively impact both clients and practice.
Another earlier dream is now in evidence with graduate programmes. Research in our field should continue to widen and grow, with the very real possibility of seeing New Zealand at the forefront of breakthroughs of international significance.
Written in 2021 to commemorate NZSTA's 75th anniversary
Qualifications:

1968 – TTC (endSpThy) from Dunedin & Christchurch Teachers Colleges,
DipTch, BEd(Massey)
Career:

Wellington Education Board at Wainuiomata, Upper Hutt, Porirua, Johnsonville, and Clyde Quay clinics
Special Education Service & variants then Ministry of Education Sector Enablement and Support

NZSTA roles:
NZSTA vice president education - two terms
President
Memberships, working parties and fellowships:
Member NZ Educational Institute, worksite representative
Member National Leadership Group SENRG: Special Education National Reference Group, Honorary Life Membership Hutt Branch
UNESCO fellowship Srinakharinwirot University, Bangkok, Thailand

Retired 2018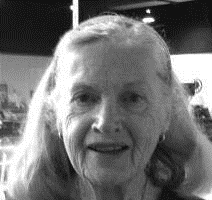 Career highlights:
I started in 1958 at the Cranmer Clinic, relieving for Joslyn Ward. A wonderful introduction as a practising therapist as I had five experienced therapists to support me. I also had students who kept me on my toes as we learnt from each other, which continued throughout my professional career.
A great experience was attending the IALP Conference in London in 1959 along with Grace Gane and Joslyn Ward. The knowledge and research presented made a lasting impression on the promises of things to come.
What attracted me to the profession was…
...an active interest in speech and drama, how young people showed frustration when not being understood, and the opportunity to work with children individually or in small groups.
My best day on the job was...
When a parent who had strongly disagreed with my assessment of her daughter's speech and language development had, after much discussion, agreed to trial my programme. This proved to be very successful, and later, the parent returned to tell me that when speaking to groups about Down Syndrome, she would relate her experience and quote me. (The girl had Down Syndrome).
My worst day on the job was...
Being unable to continue working with the preschool stuttering programme, which had been adapted from the Lena Rustin model. The programme catered for children aged 3 – 5 years, and we worked in small groups. It also relied on the commitment from parents and others to carry out their programme at home. Although the success rate was very high, the programme was stopped as SES (now MoE) transferred us to work with school-aged children only.

The contribution I have made to the profession I am most proud of is…
Instigating the setting up of the speech & language therapy University degree accreditation process and gaining reciprocity with other countries. I would like to acknowledge the many therapists who greatly contributed to achieving this goal over the years.
NZSTA Roles:
various subcommittee memberships, including the first accreditation team for the successful accreditation of the University of Canterbury programme, conference committees and rewriting the constitution
Area representative
Vice-president 1992 - 1994
President (1998 - 2002) - two terms
Life membership awarded in 2007

The pearls of wisdom I have for other members/SLTs are...
Neither speech nor language is an end in itself. It is simply how we achieve effective communication of our thoughts and feelings. To all speech-language therapists, the challenge is up to you to help continue and expand this legacy.

Final thoughts…
'Richness lies in the heart. For what we are within declares our wealth, not what we have but what we give.'

Reprinted with minor edits from Communication Matters - Autumn 2013
Honorary Members
The Board of the NZSTA may elect to confer the title Honorary Member on persons who do not have a speech-language therapy qualification but who have made an outstanding contribution to the profession of speech-language therapy.
A majority vote of the Board must support applications for honorary membership.
Honorary Member Biography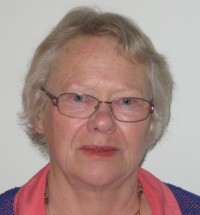 It was a particular honour to be admitted first as an Honorary Member and then as a Life Member of the NZSTA since I do not have qualifications in Speech and Language Therapy. It was a similar honour to present the inaugural Grace Gane lecture in 2009, Reflecting connections with the local language.
Qualifications:
Ph.D., University College, London, 1971, Acoustic Phonetics
M.A. Hons, Macquarie University, 1970, Linguistics
B.A. Hons, (Class 1), University of Sydney, 1967, English Language
Certificate in Phonetics, International Phonetics Association, 1970
Certificate in Phonetics, Department of Phonetics, University College London, 1970
Career:
1973-1997 part time lecturer in Speech and Language Therapy Programme – from Teacher's College Diploma to BSLT at University of Canterbury.
1998-2010 full time lecturer Speech and Language Therapy Programme, progressing from senior lecturer to adjunct-professor. On my retirement in 2010 I was promoted to full professor.
NZSTA Roles (or Contribution to Speech-language Therapy):
I introduced linguistics to the SLP programme and taught linguistics and phonetics, including clinical phonetics. I included normal language development within the linguistics programme. I also taught a course in cultural studies which included a marae visit for all years and an overnight stay for year three.
Memberships:
Member of the Australian Linguistics Society
Member of the Linguistics Society of New Zealand
Other:

Since my retirement in 2010, I have published Talking Baby with Anne Buckley (2019, CUP). My recent research focuses on dementia and I have just co-edited Dementia Caregiving East and West: Issues of Communication with Boyd Davis (2022, Cambridge Scholars Publishing).