Speech Language Therapist - OAMARU (Otago)
Classifieds
Posted in:

We are looking for a Speech Language Therapist to join our private practice. We need you to slide seamlessly into our therapy team. You will hit the ground running, managing a full caseload from day one! You will be joining a passionate team of NZSTA registered speech therapists working together across Otago and Canterbury. This is a flexible position for the right applicant, located in the Oamaru - North Otago area. This is a full-time position (part time may also be considered).
THE ROLE:
This position involves delivering evidence-based assessment and therapy for children at school, preschool, home, and our clinics. You will have experience and knowledge in a wide range of speech, language, and literacy difficulties in children aged 6 months to 18 years. Organisation, enthusiasm, and a natural curiosity about the dynamic field of child development and communication disorders are essential.
An interest, and/or experience in structured literacy is required. All of our therapy team are sounds-write qualified practitioners. Full sounds-write training and professional development will be offered for the successful applicant.
You will be part of a committed and collaborative team of clinicians passionate about achieving the very best communication outcomes for our clients and their families.
THE RESPONSIBILITIES and REQUIREMENTS:
Evaluate and treat children with speech, language, and literacy difficulties.
Work effectively with caregivers and educators to integrate improved communication skills with their children.
Create treatment plans that are innovative and effective at transforming children's communication skills.
Collaborate with external agencies such as public clinicians, specialists, and teachers when necessary.
Seek advanced education and professional development opportunities to improve expertise.
Provide in-service to staff, parents, and community members to promote understanding of communication disorders in children when required.
THE QUALIFICATION and EXPERIENCE:
Bachelors degree or equivalent in Speech & Language Therapy from a recognised University.
Eligible for NZSTA membership.
Ideally 2 or more years of clinical experience preferred (new graduates will be considered)
A strong background in the clinical treatment of children with speech sound disorders, developmental delay, language processing disorders, autism, stuttering, social communication difficulties, and literacy difficulties.
Able to bring research to practice in an effective and natural way.
Able to quantify client gains by measurable documentation.
Clear and concise note and report writing.
Full drivers licence required. Company vehicle provided.
THE DESIRED:
We need an experienced Speech Therapist to hit the ground running from day one! You must be positive, high-energy, enthusiastic, and display the highest level of professionalism at all times. A strong orientation towards creative problem solving, along with a passion for helping children and their families is essential. An understanding of private practice in New Zealand is desirable but not essential.
ABOUT OAMARU (WAITAKI):
The Waitaki District stretches from the Southern Alps to the Pacific Ocean, across Otago and Canterbury - capturing the best of both regions. Boasting spectacular landscapes, braided rivers, geological marvels, sparkling lakes, affordable living, rural villages, golden beaches and the tiniest of penguins - we celebrate small-town friendliness, natural beauty and abundant wildlife. Boutique beer and wine, award-winning restaurants, artisanal crafts, camping, boating, fishing, surfing, skiing, hiking, and a world-class cycle trail - you name it, there's something for everyone all in one place. Join the Giant Leaps family! Come and live, work, and play in OAMARU. Featured in Neat Places…. (click link)
A FUTURE WITH GIANT LEAPS:
We are a fast growing bespoke private practice sprinkling our magic across the South Island (and NZ wide via zoom). We also have part and full time positions in Southland, Otago, and Canterbury.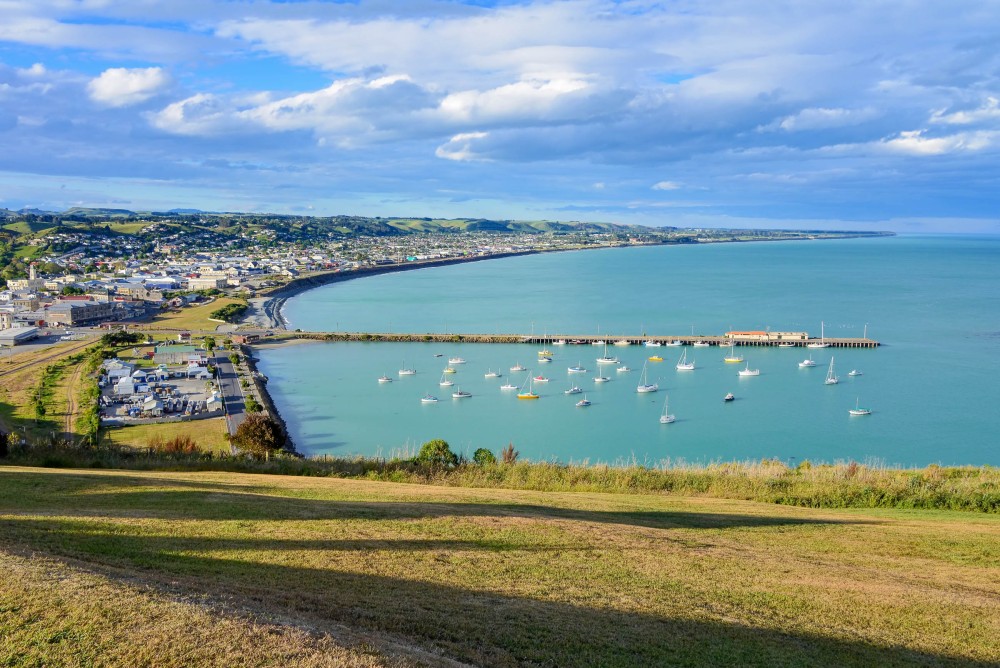 Company
Giant Leaps Speech Therapy
Contact Name
Anna Keno
Contact Details
Direct all other questions and enquiries to;
Anna Keno (Managing Director)
Phone: 027 661 4441 or
Email: anna.keno@giantleaps.nz