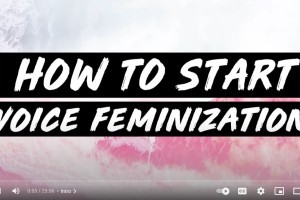 Gender-affirming voice and communication coaching
Fiona has participated in a 2-day Zoom workshop on speech-language therapy practice with trans and gender-diverse adults and young people, with experienced clinician Jennifer Oates. She has just completed the Trans and Gender Diverse People online course (recommended 70 hours) at La Trobe University's Speech Pathology, which she recommends highly. Recently, she attended the Hui Takatāpui noho marae to whakawhanaunga with people and organisations working in gender-affirming healthcare through an Indigenous lens. For the last five months, she has been running a weekly Zoom clinic on Tuesdays to provide gender-affirming voice coaching to people in the Western Bay of Plenty and in-person support through my work in the Eastern Bay of Plenty since 2019.
In the most recent edition of Communication Matters (Issue 50 Summer/Raumati 2023), she outlines some of the online resources she has found useful in supporting gender-affirming voice coaching.
Fiona is also inserted in setting up a gender-affirming voice and communication coaching SIG where speech-language therapists can share learning from courses, have client case discussions, increase our knowledge of current terminology, improve awareness of the experiences of our transgender and gender-diverse whānau, discuss assessment and treatment tools, and highlight apps, websites, and online videos that are useful in our work (or anything else the collective wishes to bring to the table!).
If you are interested, please email Fiona.Dominick@bopdhb.govt.nz