Casual Speech Language Therapist | Paediatric Team
Classifieds
Posted in: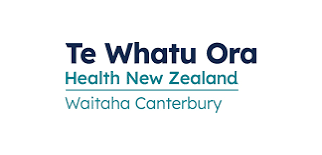 Casual/locum position
Registered member of New Zealand Speech-language Therapists' Association (NZSTA)
Utilise your passion for working within the health setting and develop your skills in an experienced team
Mō te tūnga | About the role
Kia ora!
The Haumanu Reo ā-Waha Speech Language Therapy team at Christchurch Health Campus is looking for an enthusiastic NZ Registered Speech Language Therapist to join our paediatric team to work in a casual/locum role.
We are a dedicated Speech Language Therapy team working to provide high quality evidence based clinical care and innovative practice. The Speech Language Therapy service offers supportive team environments with experienced colleagues and a wide range of opportunities for continuing professional development.
The paediatric Speech Language Therapy team provides a service to all paediatric clinical areas in the acute hospital setting, including paediatric medical and surgical wards, high care, maternity and the Neonatal Intensive Care Unit (NICU). The team also provides outpatient services for children with swallowing difficulties/dysphagia in Speech Language Therapy clinics and as part of specialist interdisciplinary cleft and feeding teams. An inpatient and outpatient videofluoroscopy service is also provided. The casual role may cover any/all of these areas, depending on the successful applicant's clinical experience, competencies and skills, as well as the needs of the service.
As this is a casual/locum opportunity the days/hours associated with this role will be flexible to meet service needs.
The Role: Where you fit in
In this role, you will be responsible for:
Provision of holistic and culturally appropriate Speech Language Therapy services;
Provision of Speech Language Therapy services within clinical areas as appropriate to your skills/experience and as required to meet service needs;
Implementing assessment procedures according to Speech Language Therapy protocols and professional standards;
Establishing and implementing treatment plans and interventions in consultation with the multi-disciplinary team, the client and their family/whanau;
Educating clients, their family/whanau, and the wider multi-disciplinary team on relevant information to facilitate wellbeing.
Ngā pūkenga me ngā wheako - Skills and Experience
Knowledge of the unique Aotearoa context, Te Tiriti o Waitangi and biculturalism, including demonstration of Māori responsiveness and culturally safe care;
Strong skills in the assessment and management of paediatric swallowing disorders;
Experience and competency in videofluoroscopy is preferred;
Registration with the New Zealand Speech-language Therapists Association (NZSTA) is essential.
Excellent communication skills and the ability to work effectively as a supportive and reliable team member to ensure the best health outcomes for people;
Independent management of a caseload and advanced skills in time management, prioritisation, flexibility and the ability to adapt quickly to meet changes in clinical demands;
The ability to work collaboratively across the multi-disciplinary team;
Mō mātou | About Us
"Ko ngā tāngata, te mātua mahi - Putting people at the heart of all we do"
We are committed to honouring Te Tiriti o Waitangi and its principles by ensuring our partnership with Māori are at the forefront of all our conversations. We believe in improving, promoting, and protecting the health and well-being of the Canterbury and the West Coast community.
The culture at Te Whatu Ora [Health NZ] Waitaha Canterbury, is driven by our ā Mātou Uara (Our Value​​​​​​​s):
Care and respect for others - Manaaki me te whakaute i te tangata.
Integrity in all we do - Hāpai i ā mātou mahi katoa i runga i te pono.
Responsibility for outcomes - Te Takohanga i ngā hua
Ngā hua | Benefits of working at Te Whatu Ora [Health NZ]
When you work at the Te Whatu Ora [Health NZ], you are part of a wider whānau that will support you along your journey. We offer great coaching, mentoring and learning outcomes for all staff. We are always improving our facilities across all campuses and have amazing discounts from select retailers, restaurants and businesses. At Te Whatu Ora [Health NZ], you are part of something greater than yourself and encouraged to be your unique self
Tono ināianei | Apply Now
Only applications submitted via our career site will be accepted, therefore please apply directly on our career site here.
Please note applications will be reviewed as they are received, and this job vacancy could close prior to the closing date.
Please apply only if you have the legal right to work and live in New Zealand if you do not hold the legal right to live and work in New Zealand your application will be declined.
Contact us on recruitment@cdhb.health.nz for additional information.
We have a range of clinical and non-clinical roles at Te Whatu Ora [Health NZ] Waitaha Canterbury, there could be a place for you!
Please visit our careers website for other roles and find your ideal fit within the Te Whatu Ora [Health NZ] Waitaha Canterbury
Nau mai, haere mai, tauti mai!