Project Manager for Programme Accreditation Framework
Classifieds
Posted in: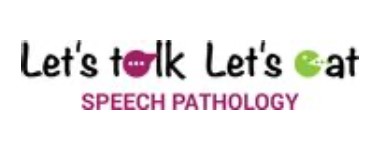 The New Zealand Speech-language Therapists" Association (NZSTA) is seeking a project manager to help us revise the Programme Accreditation Framework (PAF).
The PAF provides the framework for accreditation and reaccreditation of graduate-entry speech-language therapy programmes in Aotearoa New Zealand. It was last revised in 2012. In reviewing the PAF, we seek to create a Tiriti-based framework to support programmes to graduate culturally safe speech-language therapists ready to work across our profession. The revised Framework will be robust and flexible enough to meet the profession where it is now and support continued growth and change across the next ten years.
The framework review will involve the following:
Identifying policies and frameworks that we need to consider in the review process.

Benchmarking against accreditation frameworks of other similar associations in Aotearoa and internationally.

Engaging with stakeholders such as university programmes, employers, consumers, graduates, and past accreditation panel members to identify areas that need to be addressed within the PAF.

Consolidating information from these processes and comparing it with the current framework.

Drafting a revised PAF, with members of the PAF review rōpu.
This will involve approximately 200 hours of work. The days and times these hours are worked can be flexible, with the expectation that we will have a draft framework by early November.
We are looking for someone with significant knowledge of the speech-language therapy profession. Experience in the tertiary sector, professional regulation, and/or programme accreditation would be advantageous.
The successful applicant will have experience consolidating multiple data sources into easy-to-read reports and/or frameworks.
Company
New Zealand Speech-language Therapists' Association (NZSTA)
Contact Name
Dr Felicity Bright
Contact Details
For position-specific queries, please get in touch with Dr Felicity Bright, Chair, Programme Accreditation Committee – pacchair@speechtherapy.org.nz or 021 162 2028.

Please send your CV to Siobhan Molloy, executive director, by Friday, 24th March 2023.