Hawke's Bay - Speech Language Therapist
Classifieds
Posted in: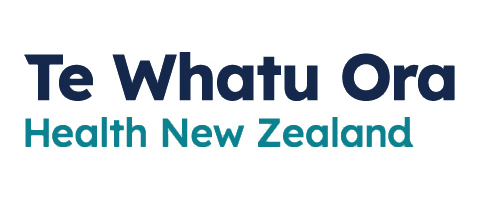 Ehara taku toa i te toa takitahi. Engari, he toa takitini.
Success is not the work of one, but the work of many.
Permanent, full-time available
80 hours per fortnight (1.0 FTE)
A new exciting opportunity has become available to work as a Speech & Language Therapist within the Engage, Community Allied Health Service in Hawke's Bay.
We employ over 40 staff including Occupational Therapists, Physiotherapists, Social Workers, Dietitians, Speech & Language Therapists and Therapy Assistants, who work together across community and outpatient clinic settings to support people and their whānau to improve health outcomes.
Ideally you would have worked with adults for at least two years and have some experience with stroke rehabilitation. Recent exceptional graduates will be considered if they have relevant recent clinical placements and a strong interest in outpatient and community work.
You will participate in weekly Videofluoroscopy (VFSS) outpatient clinics and also Flexible Endoscopic Evaluation of Swallowing (FEES) as required. You will be supported by experienced Speech & Language Therapy colleagues and the Professional Lead. You will have opportunities for professional development and receive supervision.
No two days will look the same, there will never be a shortage of work but we will have lots of fun along the way and provide a great team spirit.
If you need any other reasons to work for us then consider the more than 2350 hours of sunshine Hawke's Bay gets a year, fresh produce, vineyards, art deco and the ocean right on our front door step.
It is essential you provide a CV and cover letter detailing why you are the right person for this position.
Salary range is from $67,337 to $80,292
Please apply online, but for further information contact: Christine Lloyd, Engage Community Allied Health Team Leader 06 878 8109 ext 2872 or 027 4411508 email: christine.lloyd@hbdhb.govt.nz
If this sounds like you, review the position profile here and apply now!
Te Whatu Ora - Health New Zealand, Te Matau a Maui, Hawke's Bay in general encourages a workforce that is innovative, eager to learn and enhance their skills and is passionate about caring for our community. As part of our team we will support, encourage and help you to develop your career with us.
We are committed to delivering and living our Te Whatu Ora values of He kauanuanu - Respect, Ākina - Improvement, Rāranga te tira- Teamwork and Tauwhiro - Care. You should be someone who has similar personal values.
We are proud of our team's diversity. We know the strength of a diverse and inclusive workforce helps us achieve the best outcomes for our patients and the communities in which we operate and serve.
Te Whatu Ora - Health New Zealand, Te Matau a Maui, Hawke's Bay requires its employees to be fully vaccinated against Covid-19. Fully vaccinated means having two vaccinations and one booster.
Company
Te Whatu Ora Hawke's Bay
Contact Name
Christine Lloyd, Engage Community Allied Health Team Leader
Contact Details
06 878 8109 ext 2872 or 027 4411508