Paediatric Speech and Language Therapist
Classifieds
Posted in: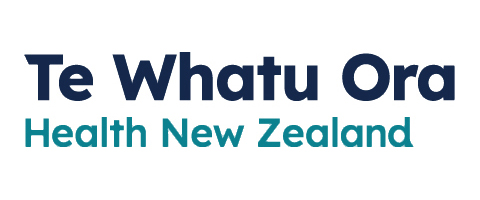 Ehara taku toa i te toa takitahi. Engari, he toa takitini.
Success is not the work of one, but the work of many.
Permanent, full-time
80 hours per fortnight (0.1 FTE)
Are you a Paediatric Speech Language therapist looking to work in sunny Hawke's Bay?
An exciting opportunity has become available to join the Paediatric Therapy team at the Child Development Service. This is a full-time permanent position for 40 hours per week.
We are looking for an enthusiastic Speech Language Therapist (SLT) with a passion for working with Tamariki and their Whānau in the community they live in.
The Child Development Service is a supportive, multi-disciplinary team who provide paediatric services throughout Hawke's Bay for children living with disability aged from birth to sixteen years. This position offers you the chance to make a real difference to tamariki and their whānau. The successful applicant will work closely with the incumbent SLT. You will be working in the community where the Tamariki live and will approach your day using tikanga and relationship centred practice.
The essential requirements for this position are:
NZ Registered Speech Language Therapist with current NZSTA registration
knowledge of the health and social issues that vulnerable tamariki and their whanau experience
excellent communication skills
full driver's licence
NZ resident or citizen or have an appropriate visa to be eligible to live and work in NZ
previous paediatric SLT experience.
The successful applicant will:
be given full orientation and supervision
have continued and ongoing professional development opportunities
have the opportunity to complete Videofluroscopy Swallowing Studies (VFSS) and work towards their competencies in this area
work in a collaborative and supportive environment.
You won't find this opportunity just anywhere, and when you combine this with the chance to live in New Zealand's own piece of paradise, you have to ask yourself 'why work anywhere else'? Take a stroll through the Hawke's Bay Tourism website and get yourself to Hawke's Bay!
Please contact Val White for further information 06 878 8109 ext. 5857 or 027-580-4831 or email val.white@hbdhb.govt.nz
If this sounds like you, review the position profile here and apply now!
Te Whatu Ora - Health New Zealand, Te Matau a Maui, Hawke's Bay in general encourages a workforce that is innovative, eager to learn and enhance their skills and is passionate about caring for our community. As part of our team we will support, encourage and help you to develop your career with us.
We are committed to delivering and living our Te Whatu Ora values of He kauanuanu - Respect, Ākina - Improvement, Rāranga te tira- Teamwork and Tauwhiro - Care. You should be someone who has similar personal values.
We are proud of our team's diversity. We know the strength of a diverse and inclusive workforce helps us achieve the best outcomes for our patients and the communities in which we operate and serve.
Te Whatu Ora - Health New Zealand, Te Matau a Maui, Hawke's Bay requires its employees to be fully vaccinated against Covid-19. Fully vaccinated means having two vaccinations and one booster.
Company
Te Whatu Ora - Health New Zealand
Contact Name
Val White
Contact Details
06 878 8109 ext. 5857 or 027-580-4831
email val.white@hbdhb.govt.nz